Using a blend of botanical ingredients, leaving hands and feet totally invigorated and refreshed.
Shape & Paint (including French Manicure) using 'Orly' polish – £10.00
Maintenance Manicure 30 minutes  – £15.00
To maintain healthy nail growth, Orly has developed a full treatment line which treats many common nail conditions and helps to strengthen and promote natural nail growth.  Orly products do not contain any harmful ingredients. Treatment includes soak, cuticle work, massage, shape and paint.
Luxury Manicure (approx. 1 hour) – £20.00
Treatment includes: soak, cuticle work, massage (same as maintenance) but also incorporates sea salt scrub, hand mask to condition and soften hands, heated mitts, followed by a luxurious hand and arm massage. Shape and paint.
Intense Anti-Aging Hand Therapy (approx. 1 hour) – £30
Hands are revived using specialist peeling system.  Visible clarity is improved, the skin is infused with vitamins to increase skin thickness and to hydrate and treat age spots, dry, damaged hands.
ibd Just Gel Polish Application (fingers and toes) – £18.00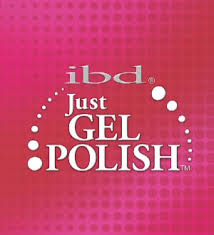 100% pure gel formula to help nourish and encourage natural nail growth.  Long lasting, up to 2 – 3 weeks chip-free.
Soak off and re-shape – application of protein/treatment base coat -£8.00
Maintenance Pedicure 45 Minutes – £20.00
Luxury Pedicure (approx. 1 hour) – £25.00
Callus Foot Treatment 30 minutes – £20.00 (Add this treatment into any pedicure for an extra £10)
This amazing foot treatment is a must for softening hard callus areas and skin quickly, using a select combination of fruit acids to penetrate and dissolve the painful build-up of hard skin around the heels and balls of the foot.